Hey, friends, it's Len here from 1A Auto. Today I want to talk to you about some of
the top issues that I found with this 2nd Gen Toyota Tacoma. And by 2nd Gen, I mean '05 through 2015. Let's get started. Before we get started, make sure you smash
that like button. While you're at it, leave me a comment because
I'd love to hear from you, and subscribe. And since you're doing all this, go ahead
and ring that bell that way that you can be kept up with all of our latest content.
Let's get started with pedal entrapment. And what I mean by pedal entrapment is basically
what happens on these vehicles is the floormat can shift around, all right, you get inside
the vehicle, you step in, you might notice the floor mat shifts a little bit. So, you slide it back and you get on your
way you start the car, you go for a ride. You're driving down the road, you move your
feet around a little bit, you're trying to get situated. Now you slid that floormat forward a little
bit further and it's gonna get caught up against that accelerator pedal, especially if you
happen to be depressing the accelerator pedal at the same time as that floormat slips.
If that happens, the accelerator pedal goes
down, the floor mat goes right over the top of it. And that accelerator pedal says, "Let's go,"
down the road. You start panicking, you step on the brake
pedal, the vehicle is not gonna wanna slow down very fast, because it still thinks that
it's time to accelerate. So, it's gonna obviously cause big issues,
and it's gonna be very scary. And that's why it's the number one thing that
I want to talk about today. Okay, so some of the causes for this is, like
I said, that floormat can move around. For some reason, the anchor points that are
supposed to go into the floor or even the carpeting, they just don't seem to hold on
to that floor mat to the point where they actually wanna stay. It's just not anchored tight enough. So, you step in or you move around, you shift
that floormat, like I said, it gets over that accelerator pedal and it causes a big issue. So, what they came up with to fix this issue
was they have an updated accelerator pedal that, of course, you can go down and they're
gonna put in for you for free.
And they're also gonna update those floormats
for you so they can't move around. And there are, of course some other updates
that you could try to do on your own to try to secure that floormat but Toyota says, "Bring
it on down, and we're gonna make sure we fix it up for you right." The second thing I wanna talk about is the
TPS. And what I mean by that is the throttle position
sensor. Some of the symptoms that you may or may not
notice on that might be a lack of power, which would probably be the most obvious.
Second thing that you would probably notice
would be lower fuel economy, your gas mileage just went down, boo, right? Another thing that you may or may not notice
is higher emissions. Something like that, you're probably not gonna
really notice it unless you run in the vehicle and you're standing behind the tailpipe. Some of the causes for this could be something
as simple as carbon buildup. A lot of times what will happen is inside
that throttle body, there are little butterfly inside there, or the plate thinks that it's
closed, when really the carbon is kind of holding it in a semi-open position, and it
kind of throws off everything. A lot of times what happens is the TPS is
just old and it gets a little bit out of adjustment.
And when this happens, it's gonna cause the
timing to advance and it's gonna cause the vehicle not to run right, it's gonna bring
it out of that preferred range for drivability. Some of the fixes for this would be, of course,
to check that TPS sensor and make sure that it has the proper continuity where it needs
to go. If it's not getting the juice, it's not gonna
be able to do its job.
Another thing that you'd wanna do would be
to check and clean that carbon. Make sure you clean out that whole throttle
body area where that plate is, if there's any black stuff, that's gonna cause an issue. If this problem persists, the next thing that
I would more than likely do would just be replaced that TPS or throttle position sensor. The third thing that I wanna talk to you about
on these vehicles is the headlamps.
A lot of times what happens on these vehicles,
you go on a nice long road trip, you come back around, and you happen to notice that
maybe you're seeing a little bit of an issue right along here, essentially where the marker
lamp is. What happens is the bulb inside there gets
super warm and it starts distorting the plastic. Once that happens maybe once twice, three
times who knows how many times, how many times you drive your car, right? With the lights on it's gonna continue distorting
it to the point that it dries out the plastic and it's gonna end up causing cracks and/or,
you know, wonky-looking plastic over a period of time. Unfortunately, the only fix for this it's
not really something that could just take a piece of sandpaper and make it look nice
and pretty over time, because it's going to be the issue on the inside to start.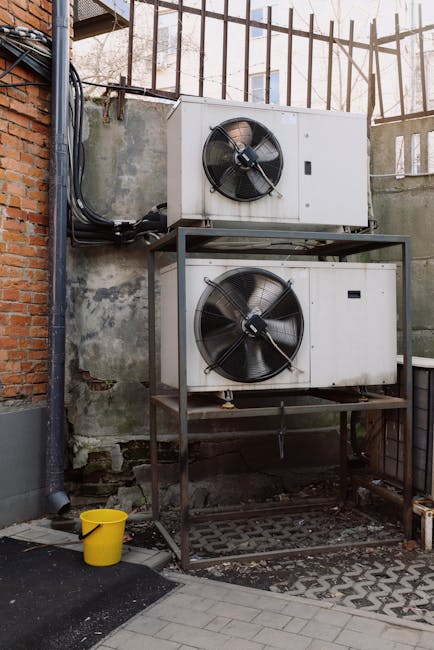 You would have to just go ahead and replace
it. And if I was gonna do that, I would just go
right to 1aauto.com and get myself a pair of new ones. And for the fourth problem on this vehicle,
I made my way underneath because I wanted to show you something that we've all probably
seen and that's called frame rust/frame rot. Generally speaking on these vehicles, the
frame should come coated pre from the factory as they're being assembled. For some reason, one of the plants that was
supposed to be coating it didn't necessarily do as good of a job as what they were supposed
to. So, we had some issues with seeing frame rot
on a lot of these vehicles. What Toyota decided to do was they had a little
recall. Everybody that they knew of that had one of
these vehicles, they call them up or sent them a message and they said, "Hey, we wanna
take a look at your frame.
If you have any major issues, maybe a little
bit too much rust or a little bit too much rot, we're gonna ahead and replace that frame
for you. If it's just a little bit, we're going to
clean it up and we're going to make we seal it up nice." That's nice of them. The fifth thing that I wanna talk about while
I'm still under the vehicle might as well be the leaf springs here. What you might notice on one of the base model
packages is you don't have this many leaf springs. And although the owner's manual says you can
go ahead and load it up with a whole bunch of weight, people go ahead and do it.
And next thing, you know, it looks like their
truck bed's almost sitting on the ground because there's so much sag. Obviously, that's going to become an issue. Once that starts to happen, these leaf springs
instead of being upside down type of rainbow, like a smiley face, they're gonna almost flatten
out and just be a plain old frowny face and it's gonna be really sad, right? After that happens over time, these are gonna
start getting weak and they're gonna get brittle. This is going to break more than likely right
along here. This is where the U-bolt is so it's kind of
holding it nice and tight. But this part right here kind of flexes, this
is like the flex area. You'll have a broken leaf spring right here,
and yeah, it could move around and it could go banging around maybe hit your shock which
would cause a major issue.
But unfortunately even worse than that, if
you were on the driver's side of this miracle, and one of these leaf springs happens to break
and it comes loose, it could either hit, of course, the tire or even maybe this plastic
fuel tank, in which case you would have a major issue. And another issue with this is if you have
the TRD because you wanted the higher up suspension package, what you might notice, if you're
driving down the highway with something like this, with all this extra suspension, you're
gonna notice a nice stiff ride. You drive down the road, and you just think
that you don't even have any suspension in the rear, it's bouncing all over the place. Because this right here is geared up to haul
a lot more weight than the original/base model. So, some of the causes for this issue, like
I said, is maybe the owner's manual said that you can tow a whole bunch of weight and the
leaf springs just aren't geared up for it.
Or if you have the TRD version, and it seems
like it's really riding super rough, more than likely it's because you got a little
bit more leaf spring than you need for just cruising down the highway without a load. So, now just for a couple of fixes on this,
if you're driving the base model and you notice that you just don't have enough towing capacity,
these leaf springs are starting to flatten out. You could either upgrade to the TRD version
which has an extra leaf spring in it. Or of course, you could just get one of those
helper springs, more than likely put it in yourself with a nice set of U-bolts for of
course both sides at the same time. And if the suspension is too tight, then that
just means that you're just gonna have to get used to it. If for some reason one of these leaf springs
in here did happen to break, you can either bring it to a specialty company that could
probably take this apart and replace just the one spring that's bad.
Generally speaking, what you would wanna do
is replace the whole leaf spring assembly with these U-bolts. Obviously you'd wanna do an alignment. I like to do the shocks at the same time,
and of course, I would do the other side of the vehicle at the same time. Okay, friends, I had a lot of fun making this
video and I hope you had some fun too.
If you did, make sure you hit that like button,
subscribe for me, ring the bell and leave me a comment. I love reading them. Thanks for checking in. Thanks for watching. Visit 1aauto.com for quality auto parts shipped
to your door. The place for DIY auto repair. And if you enjoyed this video, please click
the subscribe button..